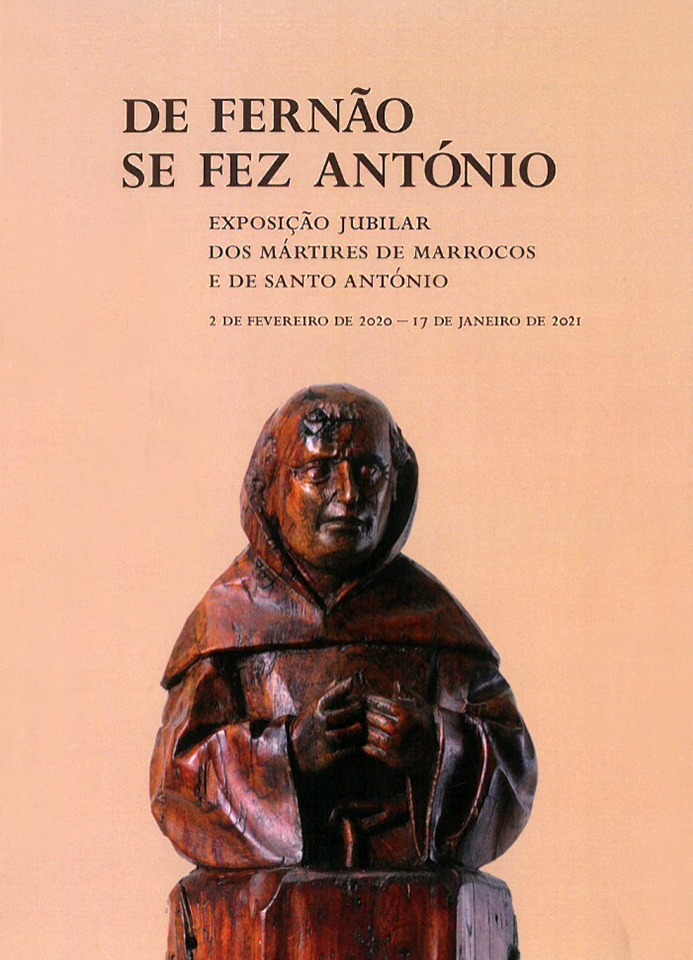 When Fernão became António
Jubilee Exhibition of the Martyrs of Morocco and Saint Anthony
FEBRUARY 2nd 2020 – JANUARY 17th 2021, MONASTERY OF SANTA CRUZ (SILENCE CLOISTER, TOP FLOOR)3
(Collaboration of the SANTACRUZ Project with the Jubilee of the Martyrs of Morocco and Saint Anthony, with the Ministry of Culture, with DGPC, with MNMC and with MNAA)
The exhibition, curated by Virgínia Gomes, conservator of the MNMC, presents a set of notable pieces of sculpture, painting and others, belonging to Portuguese collections and entities, which deal with the theme of the five Franciscans "Martyrs of Morocco" and the influence of their example on the young Canon's Regular Fernão de Bulhões, who would soon pass on to the Order of S. Francis, changing his name to "António", attempting to mission in northern Africa but ending up in the Italian peninsula. The exhibition celebrates the Jubilee of the 800th anniversary of the Martyrs of Morocco and of Saint Anthony (1220-2020).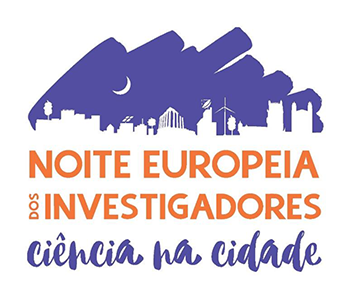 Virtual Reality and Lost Architectural Heritage - Noite Europeia dos Investigadores
September 27th 2019, Museu da Ciência da Universidade de Coimbra
New representation technologies allow us to travel through space and time to now longer existing scenarios in the history of architecture. Virtual Reality headsets, as well as panoramic projections, are some of the dissemination tools for which the Santa Cruz Research Project develops experimental contents.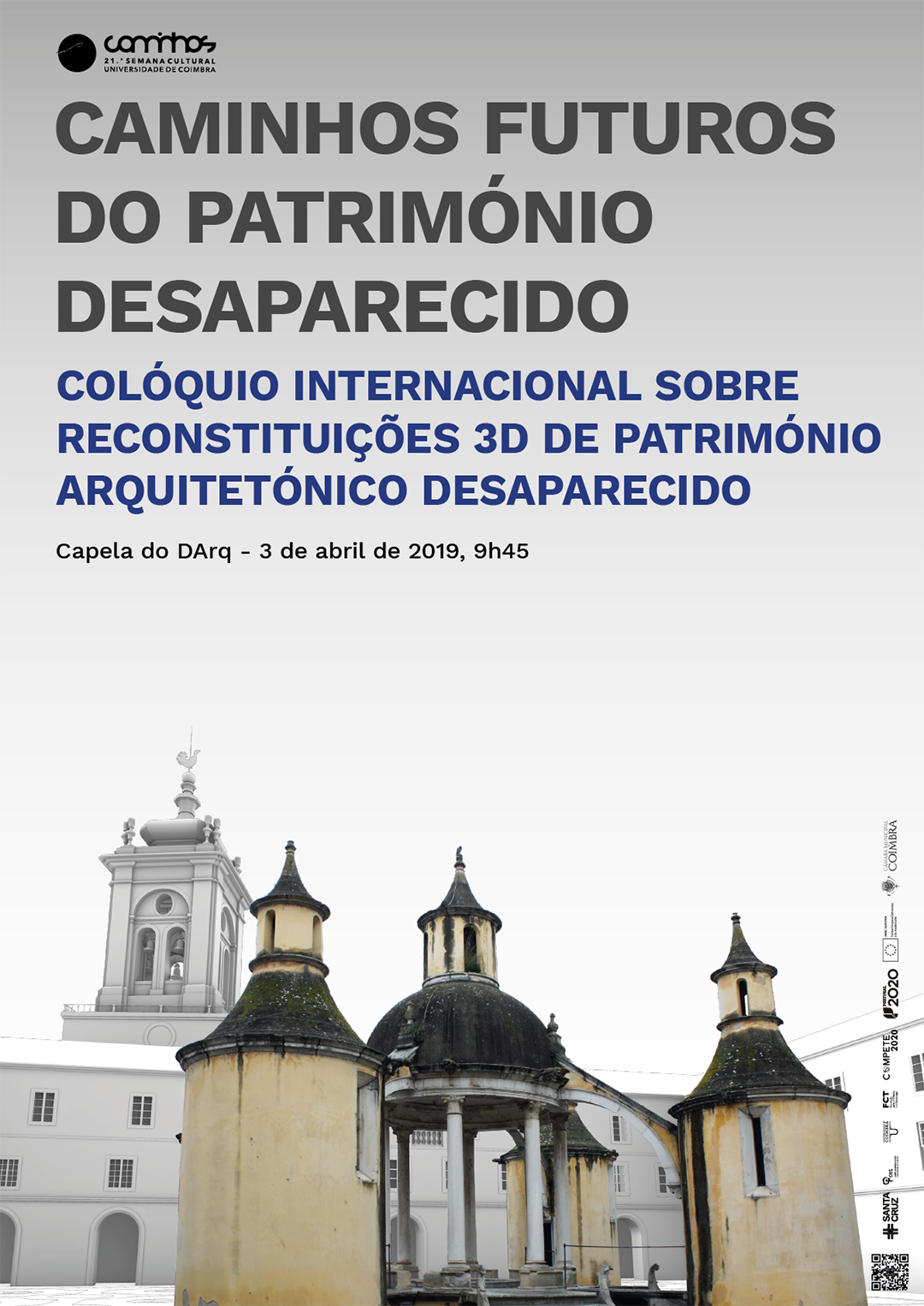 International Conference on 3D Reconstitutions of Lost Architectural Heritage
APRIL 3RD 2019, CHAPEL OF THE DEPARTMENT OF ARCHITECTURE
The International Colloquium aims to disseminate and confront recent research on lost architectural, archaeological and urban heritage that has informed three-dimensional reconstitutions, either through artistic hand design or through 3D digital representation via new computer technologies.
The aim is to discuss the best ways to ensure the historical accuracy of the reconstructions and to discuss the techniques and means to ensure the high reliability of the images produced, to be relayed by the most diverse means of dissemination. The conference includes the participation of archaeologists, art historians, architects, computer scientists and specialists in dissemination and multimedia.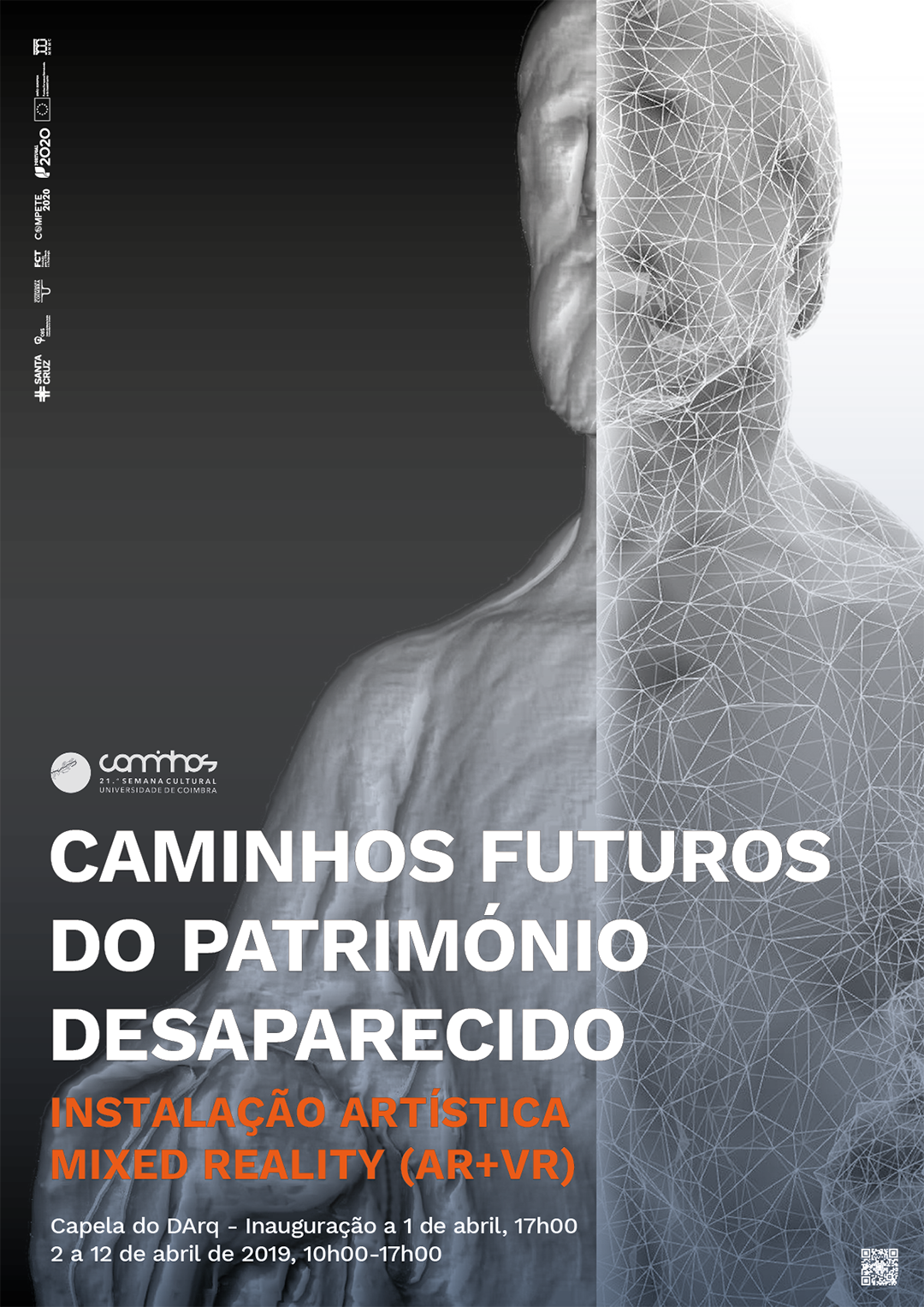 Mixed Reality Interactive Exhibition
APRIL 2ND-12TH 2019, CHAPEL OF THE DEPARTMENT OF ARCHITECTURE
For the 21st Cultural Week of the University of Coimbra we rehearsed placing some figures from the sculptural ensemble of Hodart's "Last Supper" (1530-34), currently in the Machado de Castro National Museum, in the Chapel of the Department of Architecture, former novitiate chapel of the Jesuits.
The figures were automatically modeled and corrected using Artificial Intelligence from point cloud surveys performed on the original sculptural pieces. This exercise is intended to be a first rehearsal for the virtual return of the "Last Supper" to its original setting: an elevated space (now nonexistent) opened on the eastern top wall of the monastic refectory of Santa Cruz. 
Opening: Monday, April 1st, DArq Chapel, 17H00